Prevention Services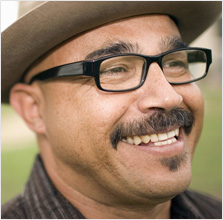 BHS-South Bay Family Recovery Center
BHS South Bay coordinates an organized group of community members, youth organizations, and community agencies known as, "The Torrance-Lomita Prevention Community Council (TLPCC)." Our focus is to educate youth and community members about underage drinking, reduce youth access to alcohol, and pass policies related to underage alcohol consumption. TLPCC is in the process of passing a Social Host Ordinance in Torrance that holds adults who provide alcohol to minors (anyone under the age of 21) legally responsible if they injure themselves, someone else, or cause property damage. Our CHOICE Program is a voluntary afterschool program, which targets Alcohol and Other Drugs (AOD) use among middle school students in Torrance teaching them how to plan and prepare for high-risk situations where AOD may be present and how to make healthy choices in those situations.
BHS-Hollywood Recovery Center
Hollywood Prevention Services serves the zip codes of 90028 and 90038 in the City of Los Angeles, which includes the world famous Hollywood Blvd. Our program in the FY 2015/16 will focus on underage drinking and limiting youth access to marijuana. Hollywood Prevention Services will be working with other agencies in the City of Los Angeles to promote policies and environmental strategies that limit youth access to both alcohol and marijuana. We will also collaborate with local stakeholders, such as School Officials, Law Enforcement, local politicians and concerned residents, to come up with viable, sustainable strategies to meet these goals and create an environment free from the harms associated with the use of alcohol and marijuan
BHS/NCADD Prevention Torrance (serving the Beach Cities)
The BHS Torrance Prevention Team, an affiliate of the National Council of Alcoholism and Drug Dependence, (NCADD) provides alcohol and drug prevention education services in the Beach Cities of Redondo Beach, Manhattan Beach and Hermosa Beach., BHS/NCADD has provided free Responsible Beverage Services Training to over 350 restaurant, bar and liquor store managers and employees to reduce retail sales of alcohol to minors. BHS/NCADD is the lead agency of a community coalition of Beach Cities' officials, community leaders, parents, law enforcement and other stakeholders called the Beach Cities Prevention Community council. (PCC). BHS/NCADD received national recognition for its successful coalition based community outreach programs and environmental policy advocacy efforts to reduce youth access to alcohol and drugs in the beach cities. NCADD 2017 Prevention Program Award.
The public is invited to attend monthly PCC meetings to get involved in educating parents to protect youth from the harms of underage alcohol and drug use. The PCC meets every 4th Wednesday from 10am – 12pm. Go to our BHS Prevention Facebook Page for information about upcoming coalition meetings and community events. Contact BHS staff at (310) 328-1460 or Hlongridge@bhs-inc.org to schedule an alcohol and drug education presentation or obtain prevention resource materials.
1334 Post Avenue
Torrance, CA 90501
310-328-1460